Now Enrolling 6 Months to 5 Years Old
Schedule a Tour and Learn How to Receive Your First Week Free!
Welcome to The Little Pioneer School! We are passionately committed to nurturing your children's full potential within our caring faith-based environment. Our unwavering focus is on your children during their most formative years of development. We believe in the boundless potential of every child and are dedicated to helping them unlock their innate capabilities while instilling essential values.
Our dedicated staff takes great pride in providing a supportive and nurturing environment throughout your child's preschool journey. Whether you seek trustworthy childcare services or are in search of the perfect preschool experience, we are here to provide the support and guidance you need.
Book a tour with us today, and you'll quickly discover that we offer much more than your typical daycare. At The Little Pioneer School, we are dedicated to helping your child thrive and succeed.
It is said that children's brains are like sponges, soaking up every new experience and forming connections to the world. For this reason, the earliest years of children's education are very important. These first years are key, and children need quality nurturing from people who have their best interests at heart. 
This is our promise to you. With the Little Pioneer School, your child will receive quality nurturing in a safe, faith-based environment.
Prepare Your Child For Elementary School
As soon as your baby is 6 months old, he or she is ready to be a part of the Little Pioneer School's family. We are ready to register your child for preschool! We have a nursery available for infants, a daycare for toddlers, and we will soon be ready to prepare them for their later education all the way through kindergarten. 
If you have a child or children that are preschool age, we are ready to love and care for them. Teaching is one of the truest forms of love, as you are taking the time to help someone understand something they didn't before. It takes time and patience for the lessons to click, but it is worth every minute. 
Important values are not the only thing we teach. We inspire them to be pioneers for their own life and pioneers for the future. Children are the future, so we take time and great care to make sure we have done everything we can to set them up for success.
Our goal is to facilitate learning in the minds of your young children in a faith-based environment. We know how important the first few years of a young child are. They pick up even the smallest of details about the world around them. Our goal is to facilitate this natural curiosity and to inspire them to become pioneers for the future.Children are precious and we treat them as such. Our goal is to help them gain confidence in themselves and realize that they can do anything they put their minds to, even things that have never been done before. The children that are taught this from a young age are the children that grow up to lead the changes they want to see in the world.Our goal is to care for your children and teach them, whether you are busy and need a helping hand with childcare, or if you are looking for a faith-based preschool. We can care for your children from 11 months old through preschool. We take great care with each child, and help them learn about the world around them with a strong set of morals.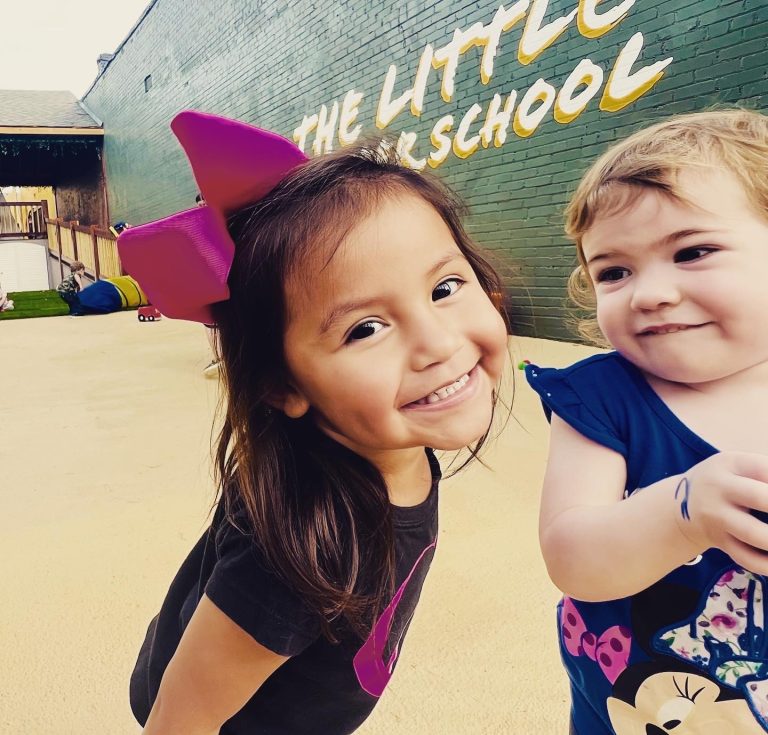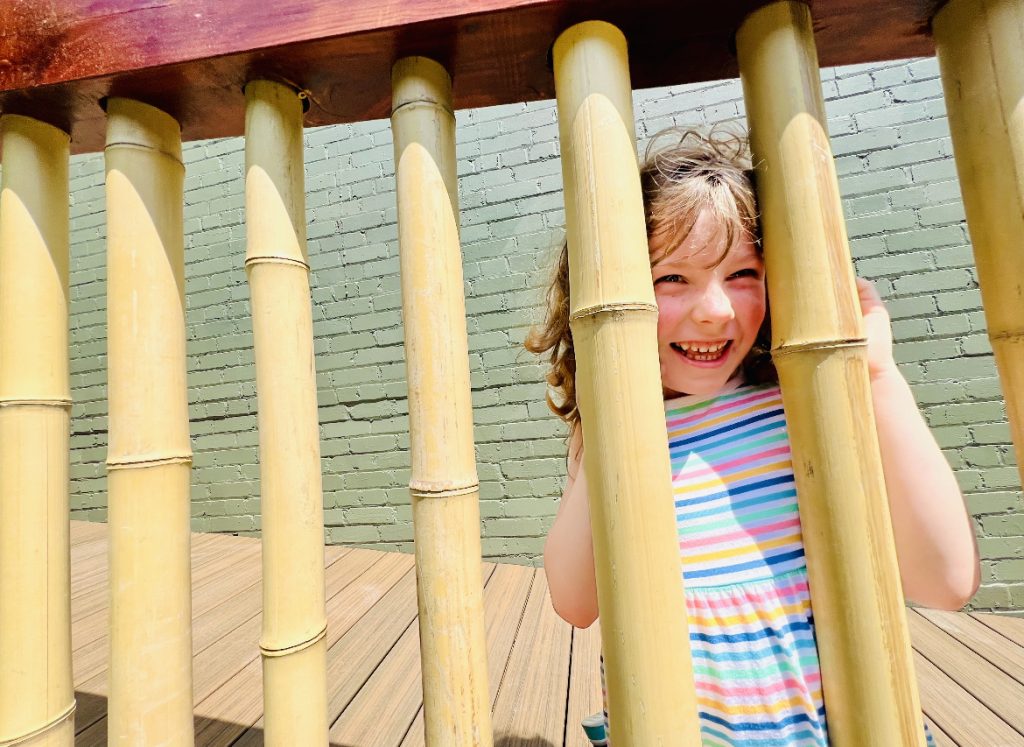 Our faith is very important to us. We keep our faith-based values close to the heart and at the center of everything we do. The time to teach children about values is when they are young and impressionable. We want to instill in them the knowledge between right and wrong to help them grow into virtuous teenagers and eventually adults.We want to teach them with grace to hold values such as kindness, peace, patience, self-control, and more, close to their own heart. With each day your child spends with us, not only will they grow in knowledge, but also in virtues. We take each opportunity to show them how to apply the knowledge and values we teach to their own lives.
We are located in the Heart of Historic Downtown. We have state-of-the-art facilities to fill with children and their ideas. This space is newly renovated and our facilities are clean and modern. We have taken extra precautions to keep all the children safe with a secure campus. Modern security measures have been taken to ensure their safety. These measures of security include video monitoring.
Pioneer Your Child's Future With The Little Pioneer School
We want what is best for your children. We have highly-trained professionals to care for your children. When you enroll your child or children in The Little Pioneer School, they will have the opportunity to not only form strong connections with their little peers, but also receive the best childcare in Palestine, TX.