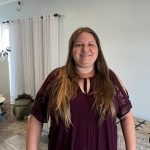 Miss Kimberly has an incredible 15 years in childcare under her belt, including 6 years as a dedicated director. Kimberly brings a wealth of knowledge and passion to our school. Throughout Kimberly's journey she has not only demonstrated her expertise by also her heartfelt dedication to nurturing and guiding young minds. Her hands-on experience reflects her deep passion for kids' growth and learning. As our new Childcare Director she will be working closely alongside our talented teachers, walking side by side with them to ensure that your children receive the best possible care and education.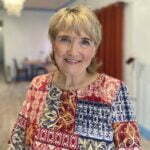 Mrs. Paris is our Assistant Director with over 40 years in the field of Education. With a Bachelor's Degree in Education and two Masters Degrees in both Administration and School Counseling. Parents can trust that their children are in the hands of a highly qualified and decorated professional. Mrs. Paris has ensured that your children are being taught the very best curriculum by the very best certified professionals in a "no screen" environment.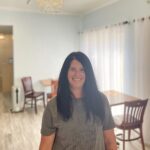 Misty Henson has over 20 years of experience working in childcare, where her passion for working with children has been consistently evident. She is dedicated to demonstrating patience, understanding, and being a positive role model for every child under her guidance. Misty takes pride in nurturing the growth and development of each child and finds joy in seeing them thrive.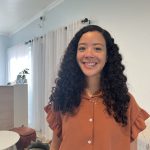 18 months to 24 months Teacher
Lala Williams comes to us with open mind and open arms. She has a passion for children and wants to show them love while teaching them all she can. Lala is dedicated to showing your children patience and understanding while being a positive role model for for your children. Lala will love and cherish your children all day long.
Interested in joining our team?